Overview of Idvert Ad intelligence SaaS
Hey lads, we made for you a short review on Idvert – Chinese spy tool with many cool features that we truly loved.
If you are running black hat niches (Casino, Crypto, Nutra and so on) or doing e-commerce, you most likely use one or more spy tools to spy on your competitors to check if you are not falling behind.
There are different spy tools out there, each of them with features that stand out against their competition, but if you have limited budget for spy tool and want to get most use of it, we would like to point you Idvert to have a look at.
Idvert spy tool has native and adult ad data in addition to Facebook ads. That means you have practically three products into one. In majority of other tools data sources divided into different products .

Offer Analysis
Finding potentially profitable offers for you is something that Idvert try to perfect. Their focus is to provide users with reliable data to make right decisions.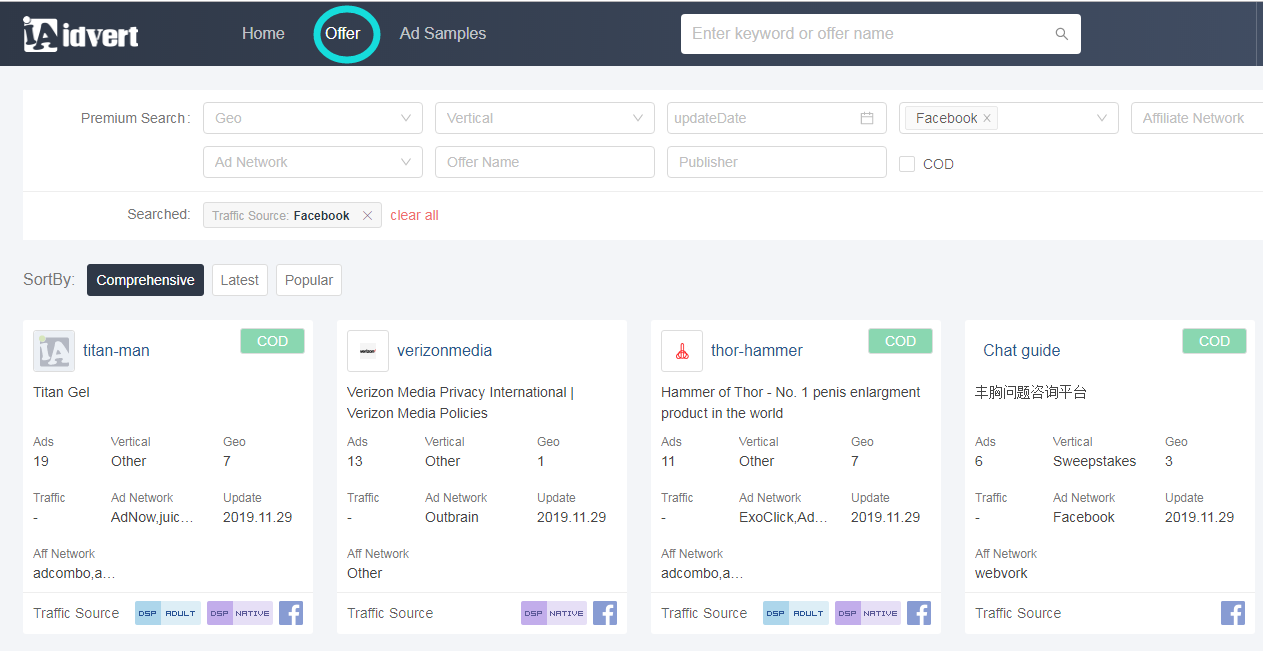 Offers are analyzed in a multi-dimensional manner based on categories, location, publishers, traffic sources and rankings. This helps to discover what offers are performing best at the moment, which vertical is facing upward or downward trend, and find less-known traffic sources that work best for a specific offer.
Advertising trends for the offer are shown with a time period of 24 hours, seven days, and thirty days. You can view the trend of all the verticals at the same time in one graph, in order to help you compare which ones are performing well.
Offer overview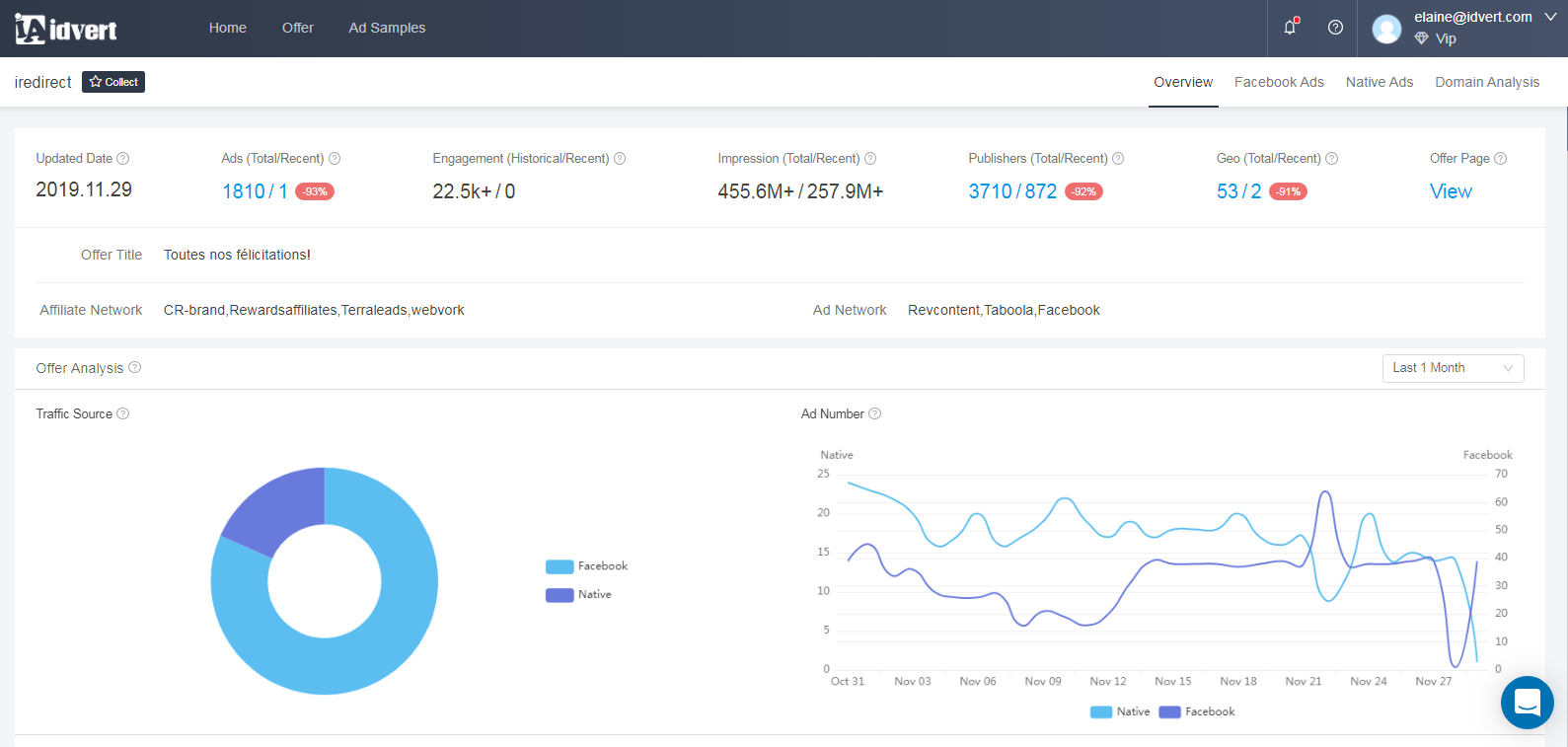 You can even see what sites other affiliates are whitelisting, without testing yourself publishers that perform the best for an offer. We especially liked that.

Moreover, you could check all ad creatives and money pages for an offer in multiple ad source.



See more ads in ad sample page: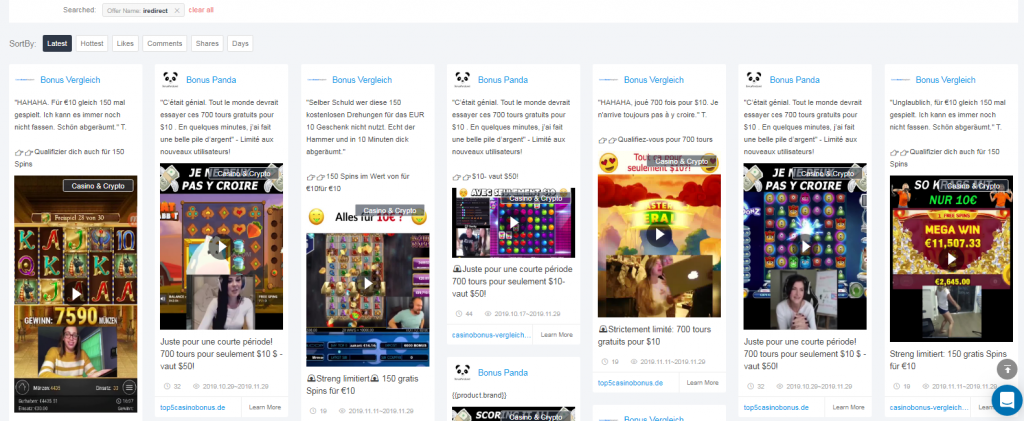 Ads details: download money page directly or preview it before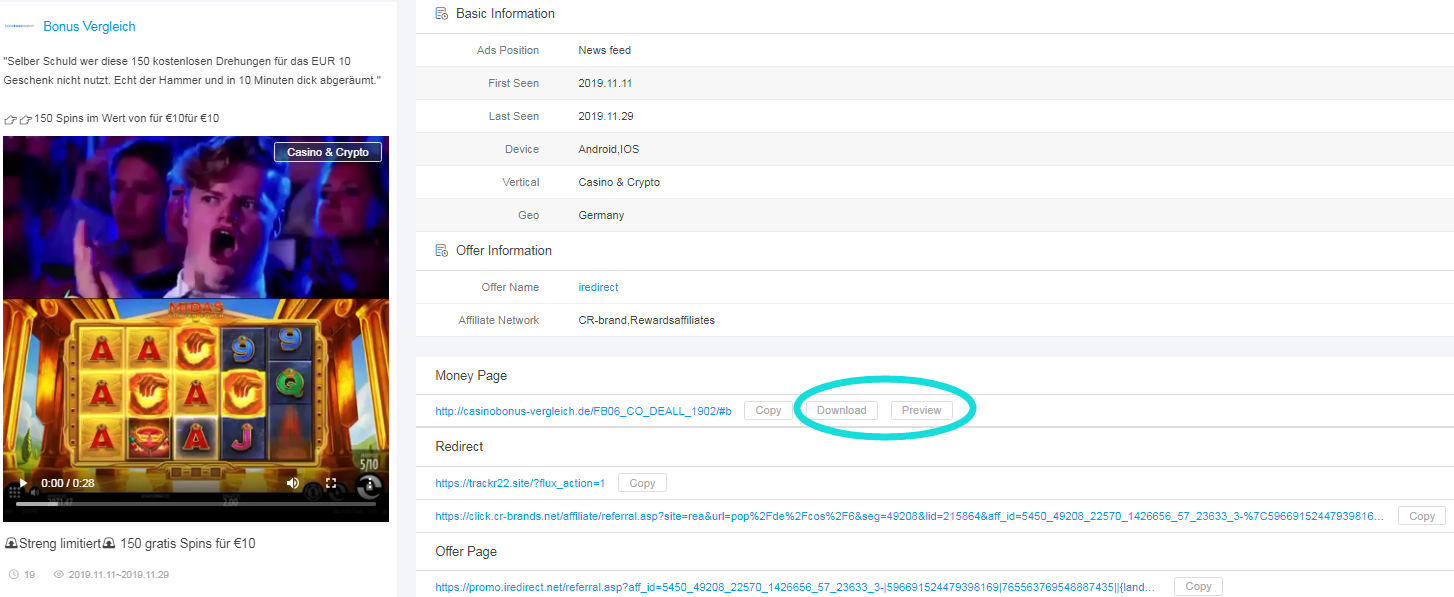 Detailed targeting information behind ads is shown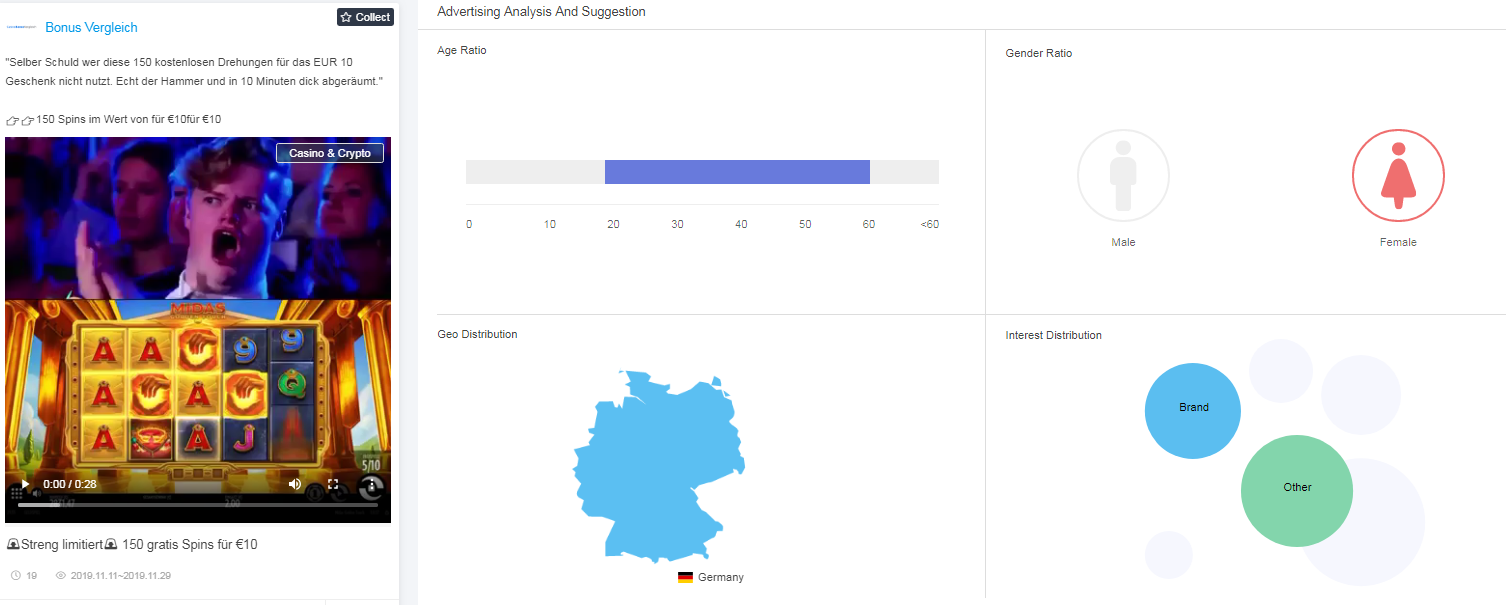 Idvert has many filters for you to narrow down the ads you want:
Search for keywords in ad copies as well as in text of cloaked landing pages
Affiliate network filter or traffic network filter to find ads in any specific network.
Language or GEO filter let to discover your target market.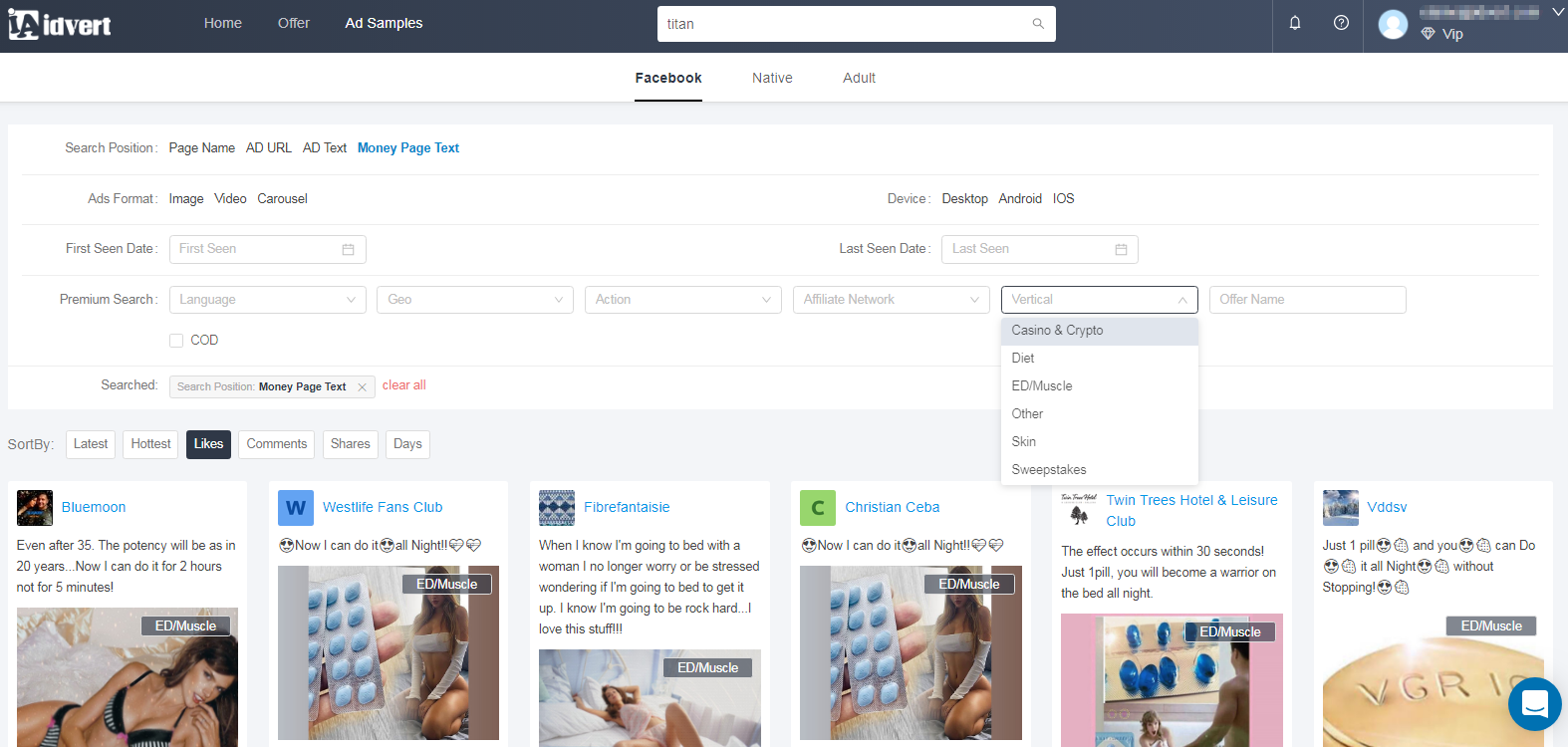 Conclusion and pricing
Let's make a conclusion now. Idvert covers multiple ad sources (fb, native &adult) in one product and you pay one price for it all. It's also very affiliate friendly and easy to use. It could be a valuable guide for anyone to black hat world.
The regular subscription price is $199/month, but for limited time, Idvert offers Binom audience 7 days free trial with no strings attached. After the trial period ends, you will enjoy a lifetime discount of $50 off the regular monthly price (from the second month onwards).
If you have any questions we have for you a direct contact to set you up
Telegram:@elaine66 Skype:idvert_elaine Email:support@idvert.com